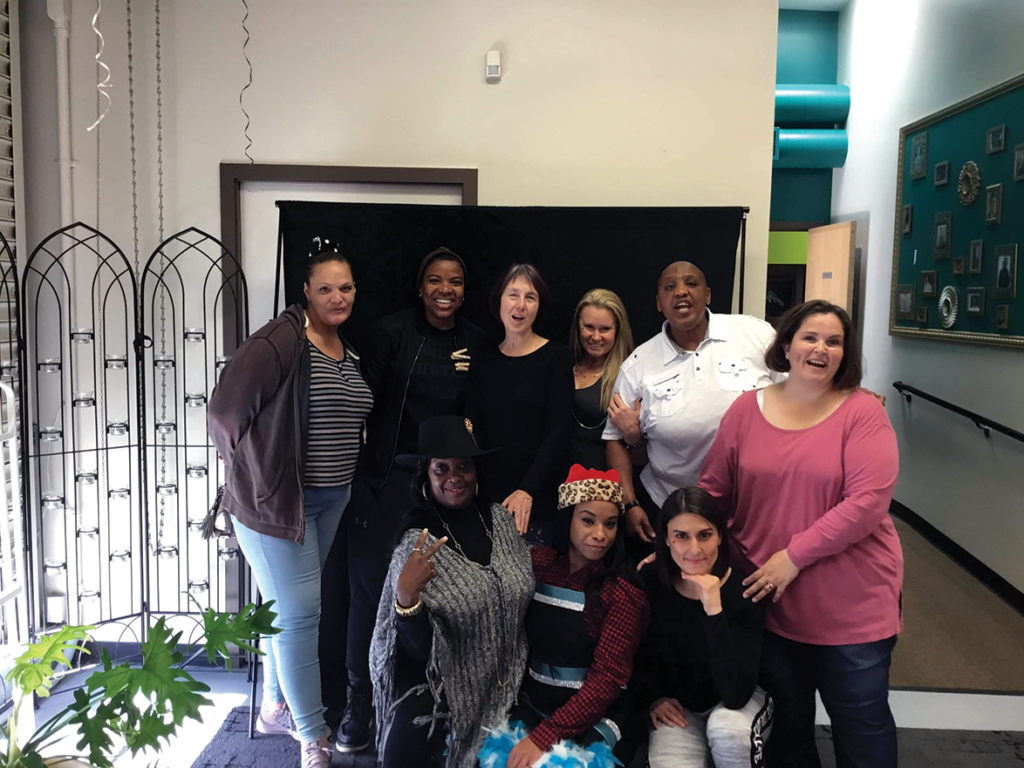 After prison, women face different reentry barriers than men do, primarily be- cause women have much greater responsibilities (as caregivers, parents and relationship supporters to family, intimates and their communities and social net- works) than men do.
When women go to prison and jail, the roles they have served become lost to the people who relied on them. Compounding this problem is the reality that women do not receive the same types of support they give others while they are incarcerated and most in need of continuity and help.
Aminah Elster, a current Elder Freeman Policy Fellow at Legal Services for Prisoners with Children (LSPC) and a returning woman almost two years ago, explains, "I can vividly remember visit- ing my ex-husband in prison and the long lines of women who were always there to vis- it men who were incarcerated and show them love and sup- port, but when I was imprisoned for almost two decades, the few visits I received came from women family, friends and outside organizational supporters. The reality is that most currently and formerly incarcerated women do not experience an equal level of commitment, support and consideration as our male counterparts."
Most current penal polices neither respect nor promote the continuance of family and interpersonal bonds while women are incarcerated. As a result, women experience a lot more shame, blame and loss of prior identities due to the numerous roles they once played in the lives of those around them being disrupted by incarceration.
All of these combined factors create greater hurdles to reintegration and the reestablishment of a woman's place in the community when she returns home. Most often, women cannot easily resume their previous roles and struggle to receive adequate enough support to create new identities in the community as returning citizens.
A study by the U.S. Department of Health and Hu- man Services on women returning home from prison noted that women need to be supported with relational models in reintegration that are sensitive to their racial, ethnic and cultural back- grounds. They also need programs that promote their self-worth and provide role models and mentors to help them navigate their reintegration and reentry.
Organizations like LSPC, which was founded in 1978 to support the continued relationships of incarcerated parents and children, and the California Coalition for Women Prisoners (CCWP), founded in 1995 to address institutional abuse and systemic conditions women face while incarcerated, are work- ing to develop programs and models for reentry services that reflect the unique needs and challenges of returning women.
According to Policy Manager and Event Coordinator Sabina Crocette, "LSPC developed the idea of celebrating and welcoming women home from jail, prison, detention and other forms of incarceration for the holidays each year as a means of acknowledging their importance and value as returning citizens and members of the community, who need to be respected and embraced throughout their journeys back home."
"A Woman's Journey Home: Challenges for Fe- male Offenders and Their Children" (2001). U.S. Department of Health and Hu- man Services. The report can be found at: https://aspe.hhs. gov/basic-report/womans- journey-home-challenges- female-offenders-and-their- children.