A long-standing program stresses the
importance of healthy relationships
By Kat Smith, Contributing Writer
Darlene Burke sat in the church pews at San Quentin State Prison, watching 200 men in blue prison uniforms sing in a choir, lead a sermon, and one by one apologize to the women in their life. Each man sought for forgiveness from their mothers, sisters, girlfriends, wives in the San Quentin chapel.
That was Burke's first introduction to San Quentin, and she thought to herself, "I cannot believe this."
The church experience she witnessed was part of an event held at San Quentin five years ago called Sister I'm Sorry. Burke told the San Quentin News afterward that it had been a powerful first introduction to prison.
"Typically, it is the women who support the men in prison and we are never acknowledged, often ostracized, told we have low self-esteem and are stupid because we choose to love y'all," Burke said. "And I just want you men to know: When a woman invests in a man, she's looking for a man in return."
Burke has been facilitating her program, Ten Toes In, at various prisons since 2015. She's been from San Quentin to Lancaster, conducting workshops and talking about her program. The program serves as a mentorship and domestic violence prevention program "to support, educate and empower couples during and after incarceration," according to their website.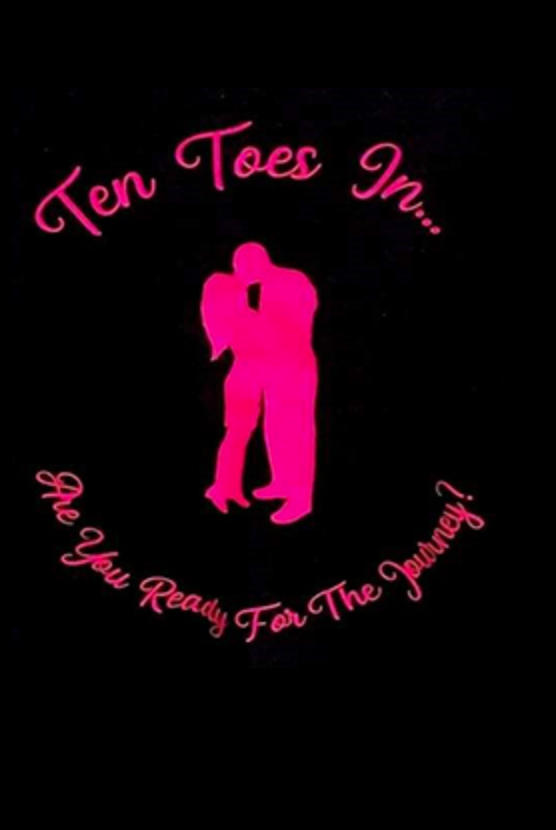 "I tried to go in and do a workshop but they told me they got too many volunteers!" Burke said. "I need to have the administration be receptive to us. I don't need to knock down walls."
San Quentin does not have the Ten Toes In program incorporated into any of their curricula. Currently, Burke is facilitating her six-month Intimate Relationships 101 curricula at Ironwood State Prison.
"The beauty of Ironwood is very nostalgic for me because I spent four years there with my ex-fiancé," Burke said. "Going in there as a facilitator versus [as] an inmate is surreal."
Burke founded Ten Toes In because her ex-fiancé was incarcerated. She went in search of a support group for women who were involved with incarcerated men. The group started as a dinner amongst friends in February 2014. As these dinners continued, they thought to themselves, "You know what? Maybe we should start sharing our stories," Burke said.
In May of that same year, Burke and her incarcerated fiancé broke up. "I thought to myself, 'What do I do? Do I continue to push with Ten Toes In?' " Burke said. "God put [it] in my spirit that it's not about me — it's about the people we will help."
In June 2014, she hosted the first Ten Toes In event at the DoubleTree Hotel, which was an unstructured sharing of stories, according to Burke. Then, in January 2015, Ten Toes In became an official 501(c)(3) nonprofit organization.
"What I realized is that it can't just be about the sisters; it has to be about the brothers. We have to educate the brothers," Burke said. "Engage them to make them see this [is] going to be an asset for their relationship. If my ex-fiancé had something like Ten Toes In when we were together, maybe things would not have turned out the way things did."
Ten Toes In offers a couples support group, a mentorship support group for formerly incarcerated men, and a sister support group, along with their in-prison curriculum.
"The ultimate goal is to change brothers' perceptions as it relates to brothers' relationships; most have never experienced healthy relationships," Burke said.
The Intimate Relationships 101 curriculum focuses on leading discussions dealing with power and control, the five 'love languages,' what a man wants in a relationship, versus what a woman wants.
Burke said that the men can use these notes while incarcerated and at home to prepare for a healthy, successful re-entry.
The Mentorship Support Group offers formerly incarcerated men a space to find the same support upon re-entry to society. According to Burke, men who have gone through Ten Toes In have a 98% success rate of no recidivism — only two have ever gone back, and one of them is now back home.
"This is a space where a brother can come in and say, 'You know what? I got triggered, and when I got triggered I did this,'" Burke said. "And the other brothers sit back and talk to him and help him through it. This is all about building a healthy family and making the community safer, giving tools to brothers that have been incarcerated. There's no excuse to go back. No excuse."
Educating the women about their partners' re-entry is just as important as supporting the men, Burke believes, because these women are not dealing with the average man.
"These men have endured lots of trauma, not only being incarcerated but also with childhood experiences, with juvenile detention. Men show their best versions when they are incarcerated, but when they're home you get to see everything. You have to give women the tools, knowledge, information about their men so they can know: 'Oh my God, this is what TTI taught us.'"
And Burke does this all with no funding and no volunteers.
"When you are so passionate about the work you do, you'll be in your office twenty- four/seven," Burke said. "It truly is like that saying, 'If you love what you do, you'll never work a day in your life,' and that's where I'm at."