Transitions Clinic Network (TCN) is a network of community health clinics that serve returning community members. TCN clinic programs are led by community health workers (CHWs) with lived experience of incarceration and reentry who support TCN patients with their healthcare and reentry. TCN hosts a monthly Frequently Asked Questions (FAQ) column. This column is a space where we answer questions about healthcare and empower individuals to prepare for healthy reentry. This month we are writing about stress and how to manage it. 
How can stress impact my health?
Jaw tightness. Headaches. Distracted mind. Sleeplessness. Upset stomach.
Maybe some of these symptoms of stress feel familiar to you. Stress is how we react to life's challenges or demands. It's part of being human and not all stress is bad (it can be motivating or protective), but long-term stress can impact our health in negative ways. We can physically feel stress in our bodies (tension, high blood pressure, chest pain), it can impact our moods (anxiety, depression), and it can change how we behave and relate to others (outbursts of anger, using drugs or alcohol).
What does stress have to do with reentry?
Returning home from prison can be a stressful experience. When getting out, the world may feel unfamiliar and you may experience "cultural shock". You might feel uncertain and isolated. You will have a lot on your plate such as finding housing, getting a job, reuniting with family and friends, navigating transportation, finding food, learning new technologies, checking in with your PO, and finding health care. It can be hard to know what is most important and often taking care of our health ends up being the last thing on this list.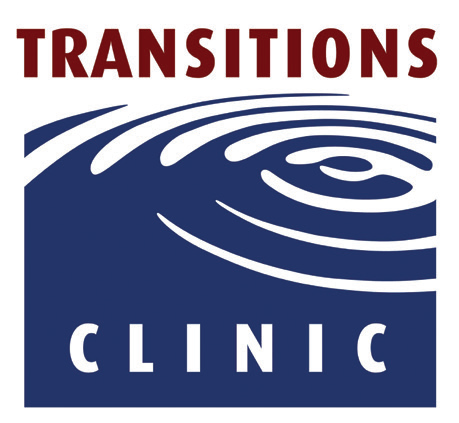 But don't be discouraged! If you know in advance that things will feel stressful, you can better prepare for successful reentry. You can plan as much as possible for how you will balance what is most important and manage stress. You may need help and it's okay to ask for it. Here are some questions to think about for your reentry plan:
What will I do when I feel overwhelmed? 
What are the less healthy ways I will be tempted to deal with stress (smoking, overeating, using substances, etc.)? 
What are healthier ways I can deal with stress (socializing, exercising, writing, meditation or prayer, being in nature, taking care of a pet, etc.)? 
How will I make time for activities that I enjoy and help me relax? 
Who are supportive people in my life? 
Who can I ask for help? Are there support groups near me to meet other returning community members? 
What strategies can help to reduce stress?
There will always be external stressors that we cannot control so stress management is part of a healthy lifestyle. Managing your stress may improve your mood, help you get along with others, improve your sleep, and control your weight. There are many practices you can try – below are some easy tips to try to reduce stress.
Stay active, like going for a walk around the yard.
Stretch or try a yoga pose.
Get enough sleep each night.
Talk about your feelings with someone you trust.
Walk away from a stressful situation if you need to calm down.
Use positive self-talk, like "I am capable", "I can deal with this", "We all make mistakes and I can bounce back".
Use distraction – Read a book, write a story, or listen to music.
Pay attention to your breathing – does it change when you feel stressed? Close your eyes and take long slow inhales and exhales. Imaging inhaling the good and exhaling the bad.
Try visualization – use your imagination to picture something relaxing – like the ocean, your favorite place, or a pleasant smell.
Practice a "body scan" to bring attention and relaxation to your physical body parts.
If you are experiencing ongoing stress that feels overwhelming, you can consider seeking support from a mental health professional, support groups, or spiritual resources inside and in the community.
Finding your support network is important! If you have healthcare-related questions about reentry, feel free to write us at: Transitions Clinic Network, 2403 Keith Street, San Francisco, CA 94124. Or call our Reentry Health Hotline today at (510) 606-6400 to speak with a CHW and to see if there's a TCN program in your community of return. We accept collect calls from CDCR. We are open Monday to Friday, 9am-5pm.