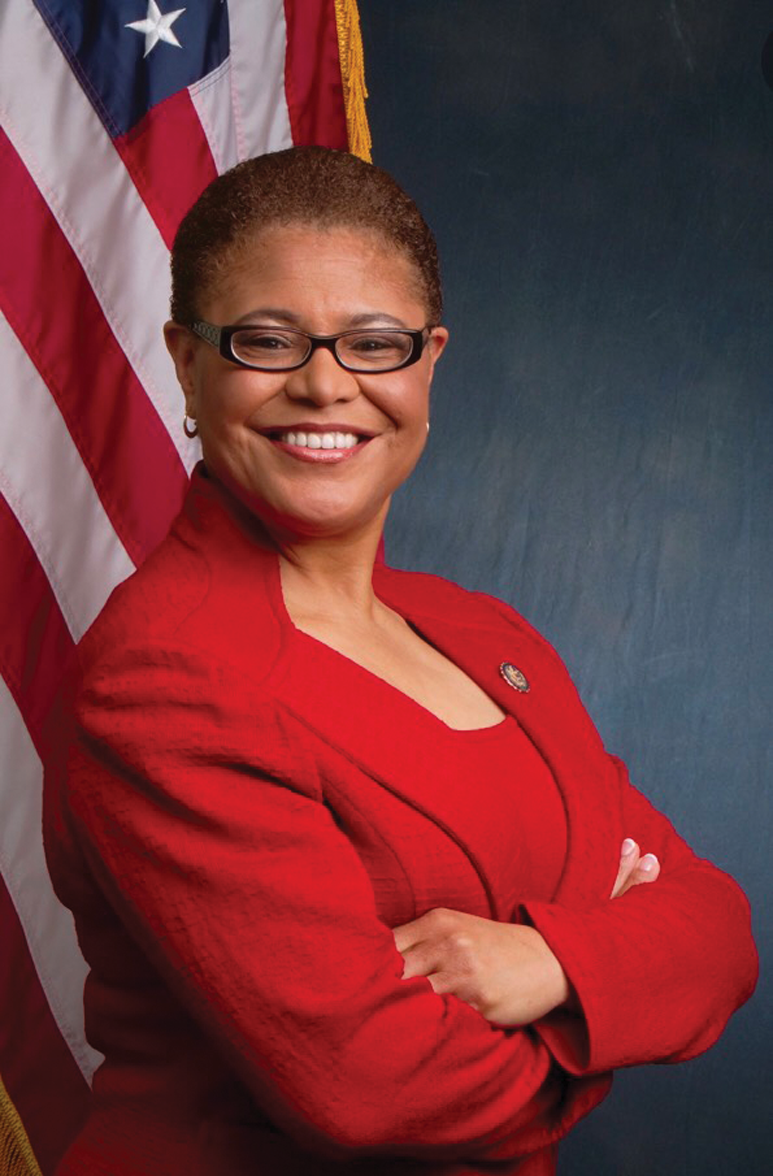 Karen Bass, the first Black woman to become mayor of Los Angeles, is promising to attack city corruption, homelessness and crime. 
"It's time for change, and it's time for urgency," Bass told supporters after defeating billionaire Rick Caruso. "We're going to solve homelessness. We're going to prevent and respond urgently to crime. And Los Angeles will no longer be unaffordable for working families."
Los Angeles currently has around 40,000 homeless people and growing crime activity, including daytime robberies and smash-and-grab thefts at luxury stores, which has raised widespread anxiety, according to reporting by the Associated Press. 
Bass will lead a city with damaged prestige because of a racism-related scandal that led to the resignation of the City Council president and demands for two other council members to step down.
L.A. is the nation's second-largest city, with a population of nearly four million. Among the challenges facing the new mayor are homeless encampments and dilapidated RVs parked throughout numerous neighborhoods. 
During her victory speech, Bass joyfully addressed the multi-ethnic audience that chanted "Karen! Karen!"
Caruso, a former Republican who ran as a Democrat, spent $100 million during his campaign, the AP reported.
Bass will take over for Eric Garcetti, a two-term Democrat who dealt with issues of sexual misconduct within his group of advisers. The AP noted that the issue stalled his nomination as U.S. ambassador to India. 
Bass is a former state Assembly speaker. Her name was on Biden's short list for vice president, the story noted.
During her swearing-in ceremony on Dec. 12, Bass reiterated her vision of reforming the dishonored City Hall and bringing the homeless crisis under control. She hopes to bring together government, the private sector and other stakeholders to move the city in a new direction.
She said that if people work together instead of pointing fingers, lives will be saved.
"This is my mission as your mayor," Bass said.