By Kerry Rudd, Journalism Guild Writer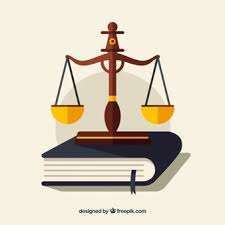 An Illinois court recently charged a nine-year-old boy five first-degree murders and arson for starting a mobile home fire that killed five people.
If convicted, the boy's young age makes juvenile probation the only sentencing option available. He's too young to be placed in any juvenile detention facility, according to an Oct. 22 Chicago Tribune article.
"He made a terrible mistake, but he's not a monster," said his mother, Katie Atwood.
The newspaper reported, "When he sat (in court), his feet only touched the ground if he slid forward in his chair, and his head barely reached above the top of the seat."
The charges stem from an April fire. Four of his relatives and his mother's boyfriend died in the inferno.
Judge Charles Feeney read the charges to the boy. The proceedings were slow-going because the judge had to explain a variety of legal terms to him.
The boy was read the first count by the judge, which alleged "he committed the offense of first-degree murder and you…set fire to trailer residence…thereby caused the death of Jason Wall."
When asked by the judge whether he understood, the boy indicated that he didn't by shaking his head.
"What don't you understand?" the judge asked.
"What I did," the boy replied.
Judge Feeney then started over again. He stopped on certain words to define them for the boy.
Later in the hearing the boy's court-appointed attorney, Peter Dluski, intervened.
"Your honor, I apologize. He told me he doesn't know what 'alleged' means," Dluski said.
Later in the hearing came the term "arson."
"He wants to know what arson is, your honor," Dluski said.
"Arson is the name of a crime, that you knowingly caused a fire to occur at real property…" the judge explained.
In April the county medical examiner's office ruled the deaths as homicides after consulting with the county sheriff's office, state fire marshal's office, and the local fire protection district.
State Attorney Greg Minger of Woodford County brought charges against the boy over six months after the deaths.
The boy was taken into protective custody after the fire. Ever since then he's been a ward of the court.
"Though the boy is too young to be incarcerated, if he is convicted and violates terms of probation a judge can sentence him to county detention once he's 10 years old and state juvenile prison if he's 13," according to the Chicago Tribune.